EYLEA® in the treatment of wet Age-related Macular Degeneration (wAMD)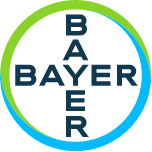 EYLEA® in the treatment of wet Age-related Macular Degeneration (wAMD)
EYLEA is used to treat wet Age-related Macular Degeneration (wAMD)
Your doctor has prescribed EYLEA because you have been diagnosed with wet age-related macular degeneration, wAMD. This is a condition that is making it harder for you to see clearly. Treatments like EYLEA can help stop your eyesight from becoming worse, and may improve some of the symptoms you have.
This site also contains an audio with all of the information contained in this written information.
Whether you read this guide or choose to listen to it, it has been made to help answer any questions you may have, so you can get the most out of your treatment.
Date of preparation: January 2021
MA-EYL-MT-0003-1