Xarelto® (rivaroxaban) Prescriber Guide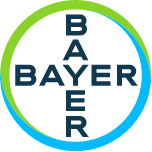 Xarelto® (rivaroxaban) Prescriber Guide
Prescriber Guide
Prescriber Guide Approved by the Malta Medicines Authority on 16th January 2023.
The Prescriber Guide is in line with the conditions of the marketing authorisation.
Please refer to SmPCs for full prescribing information.
The Prescriber Guide provides recommendations for the use of Xarelto in order to minimise the risk of bleeding during treatment with Xarelto.
The Prescriber Guide does not substitute the Xarelto Summary of Product Characteristics (SmPC)*: before prescribing please also read the Xarelto SmPC.
* https://www.ema.europa.eu/en/medicines/human/EPAR/xarelto